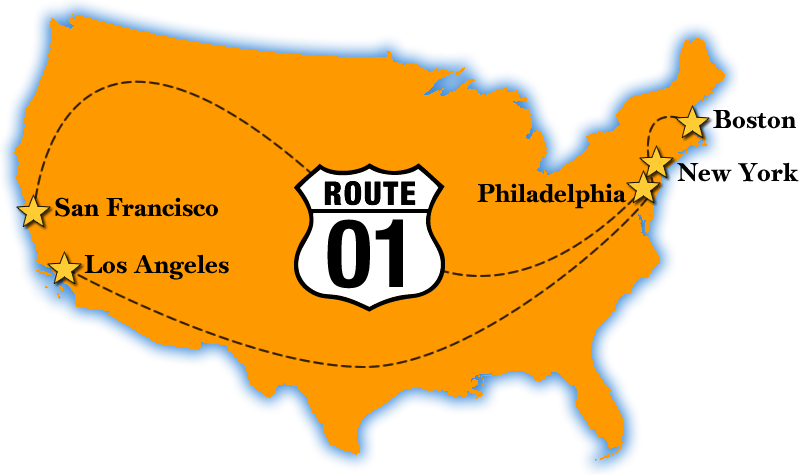 Pre-Reunions mixers are being held at the following cities on Thursday, May 5, 2011:
BOSTON
6:00 – 9:00pm
Battery Park
33 Batterymarch Street
Boston, MA 02110-3209 [map] (617) 350-7275
Organizers: John Walsh and Dana Satir
LOS ANGELES
7:30 – 10:30pm
The Wellesbourne
10929 West Pico Blvd.
Los Angeles, CA 90064 [map] Organizer: Eve Weston
NEW YORK
7:00 – 10:00pm
Brinkley's
406 Broome Street
New York, NY 10013-3269
Organizers:Â Max Anderson
PHILADELPHIA
6:00 – 9:00pm
The Mission Grill
1835 Arch St
Philadelphia, PA 19103 [map] Organizers: Kit Cutler, Rob Holmes, Trig Garabian
SAN FRANCISCO
6:30 – 9:30pm
Mr. Smith's
34 7th St
San Francisco, CA 94103 [map] Organizer: Mario Moya
---
Washington, DC is mixing it up with a service event on Saturday, May 7:
Who: 2001 + Other People
What: Invasive Plant Removal Day http://www.virginiamasternaturalist.org/invasives/
Where: Annandale Community Park
When: Saturday, May 7th, from 9am – 12pm.
Notes: We have poison ivy on our site so please wear long pants and long sleeve shirts. Also wear sturdy shoes like sneakers or boots that you do not mind getting dirty. We will be working up a sweat so it will be a good idea to bring along some water and maybe a snack.
Please contact Gordon Avery (703) 447-9298

[email protected]

if interested.
Directions to the worksite are:
From 495 take get off at Rt 236 on exit 52 (Annandale) Take a left on Hummer Road Take your next immediate left on to Lafayette Village Dr ( there will not be a street sign, it is on the same road as 7-11) The work site will be on Lafayette Village Dr, a hundred feet past Hirst Dr.