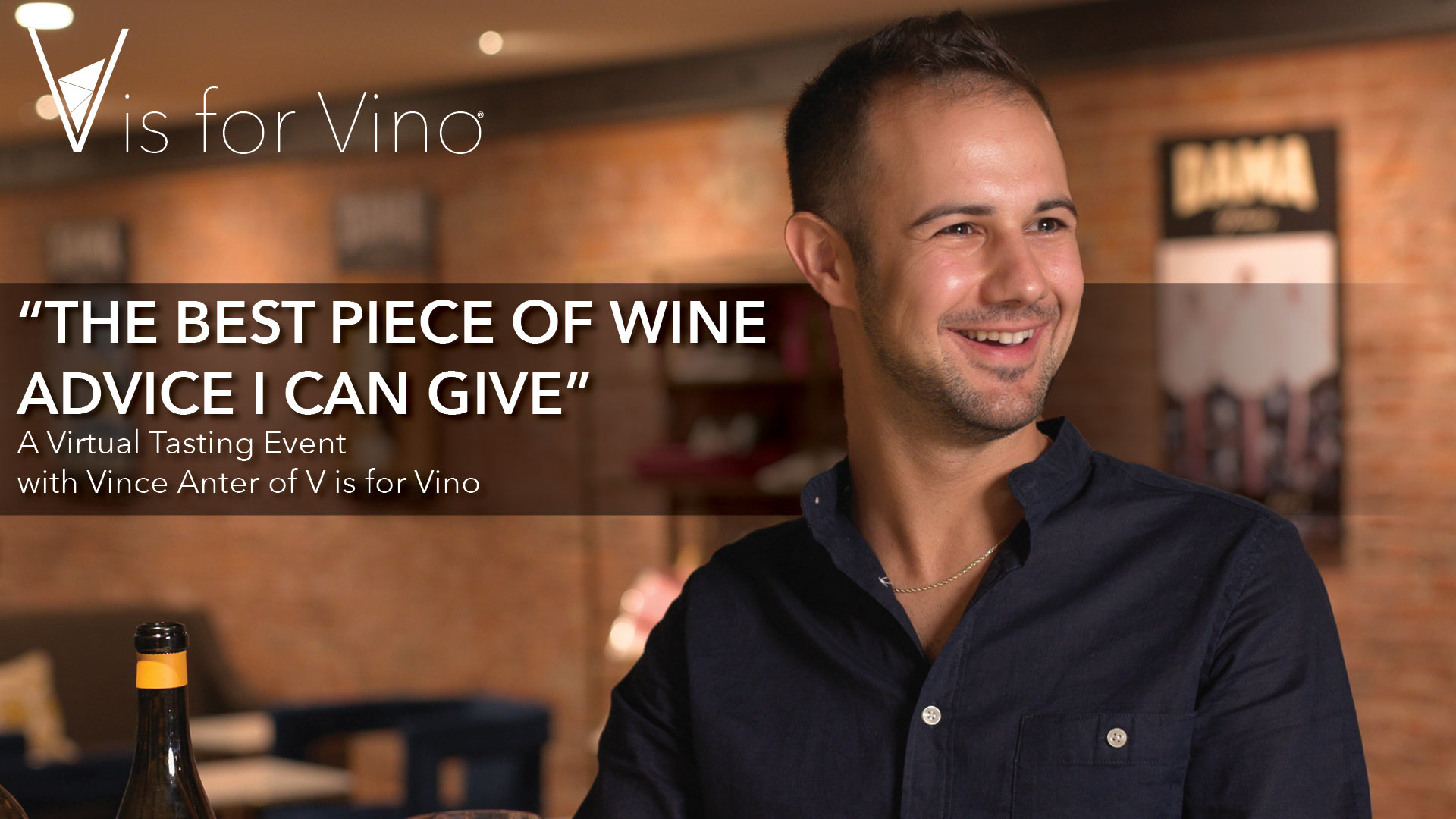 Local Time
Timezone:

America/New_York

Date:

Friday, May 21, 2021

Time:

8:00 pm - 9:00 pm
Date
Friday, May 21, 2021
Expired!
Time
EDT
8:00 pm - 9:00 pm
The Best Piece of Wine Advice I Can Give: A Virtual Wine Tasting Event
Vince Anter, certified sommelier and the host of America's #1 Wine Show, "V is for Vino," will share his most important drinking and tasting tips, including the one piece of advice that will change your wine mentality forever! More information about the wines we'll be tasting is included below, so you can pick up the wines we're pouring and drink right along with us!
Classmates who are interested in participating in the tasting are encouraged to purchase both of the wines below. These wines can be sourced at most Total Wine and More Locations or by visiting wine.com for shipping.
Chateau De La Huste Fronsac, 2016 (or equivalent Bordeaux blend from Bordeaux, France; the older the vintage, the better)
DAOU Vineyards Cabernet Sauvignon 2018 (or equivalent Cabernet/Merlot/Bordeaux Blend from Paso Robles, Napa, or Sonoma)
BONUS/OPTIONAL: We'll be speaking briefly about Champagne; a full or half bottle of ANY Champagne (make sure it's from Champagne France or done in the Champagne method) will do!
If you're unable to source the specific wines, you can visit any wine shop and get similar wines; if in doubt, ask a sales rep; they will know exactly what these are! If half bottles exist, those are fine as well; perfect tasting size!
Click "Join Zoom Meeting" above or use the following:
Meeting ID: 886 7863 4535
Passcode: TigerTiger